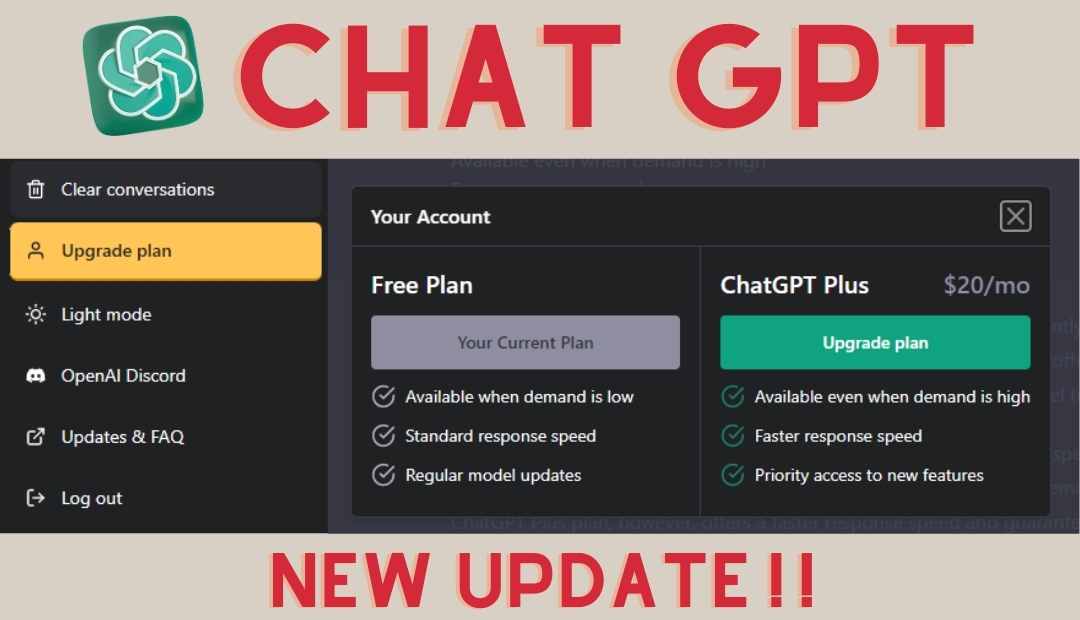 ChatGPT, the innovative language model created by OpenAI, has recently launched a new upgrade plan to enhance the user experience. The ChatGPT Plus plan offers a range of improved features for those who want to take their usage of the model to the next level.
With the current ChatGPT plan, users can expect a standard response speed and regular model updates, but availability may be limited during times of high demand. The new ChatGPT Plus plan, however, offers a faster response speed and guaranteed availability, even during peak times.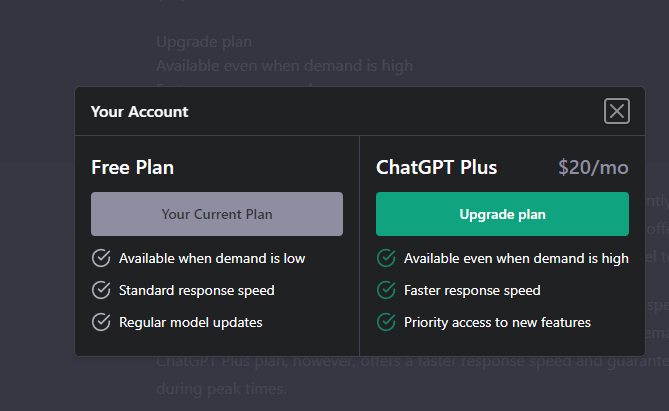 In addition to these improvements, users who upgrade to the ChatGPT Plus plan will also have priority access to new features as they become available. This means that subscribers will be among the first to try out the latest advancements in the ChatGPT model, further enhancing their experience.
The ChatGPT Plus plan is available for $20 per month, making it an affordable option for those who want to upgrade their ChatGPT experience. The cost of the upgrade provides users with the confidence that they are using the most advanced language model available on the market.
In conclusion, the new ChatGPT Plus plan is a great option for those who want to enhance their use of the language model and stay ahead of the curve with the latest advancements in artificial intelligence. So, upgrade now and take your ChatGPT experience to the next level!