TU in BCA 7th Semester assists students in gaining further knowledge in their chosen platform by offering a variety of elective courses that include both practical and theoretical aspects. There are three primary subjects and two electives. The syllabus for three compulsory subjects is already available on our website, and we are now uploading the syllabus for BCA 7th Semester Electives TU with PDF.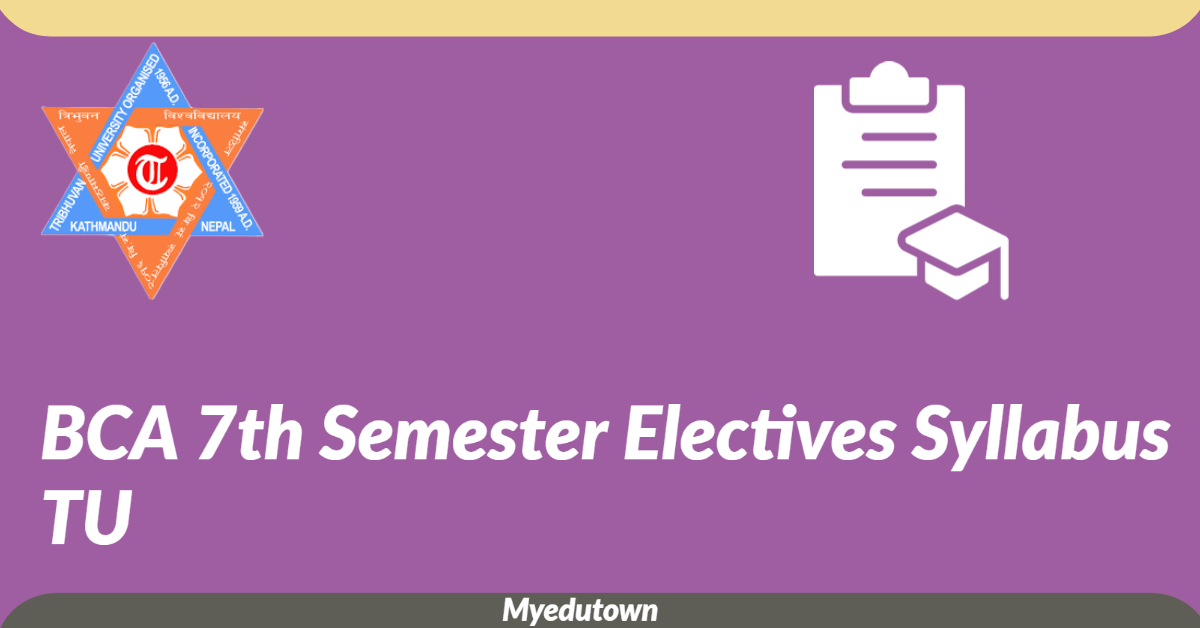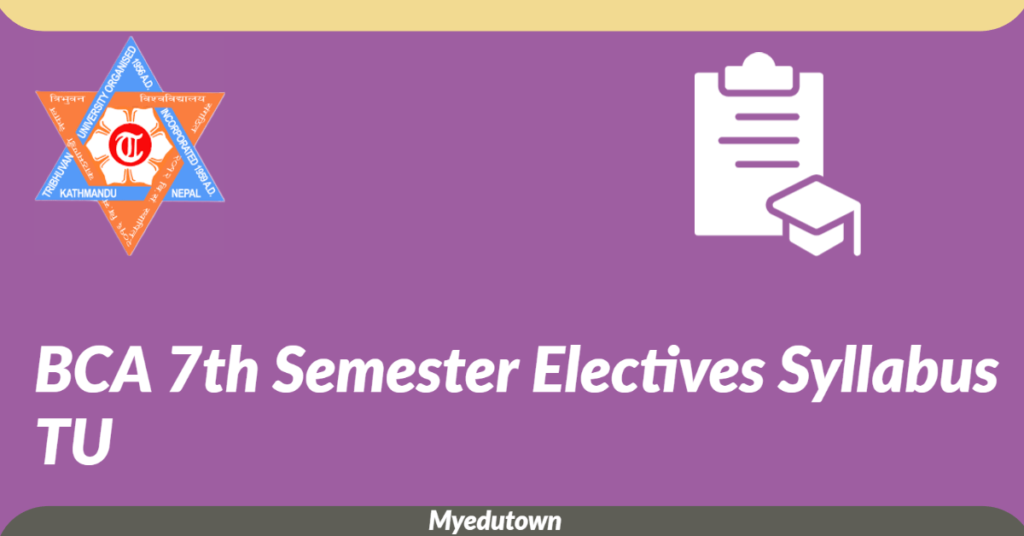 1

What are the elective subjects in BCA 7th Sem TU?
In BCA 7th Semester TU has provided a total of 7 Elective Subjects including Image Processing, Database Administration, Network Administration, Software Project Management, Advanced .NET Technology, E-Governance, and Artificial Intelligence.
1. Image Processing
2. Database Administration
3. Network Administration
4. Software Project Management
5. Advanced .Net Technology
6. E-Governance
7. Artificial Intelligence
BCA 7th Semester Electives Syllabus TU
2

BCA 7th Semester Electives PDF
The following is the syllabus for all elective subjects designed by TU for the 7th semester of BCA. tufohss has provided this PDF. Students may select two elective subjects from a list of seven. Except for E-Governance, all subjects are related to prior semesters. In earlier semesters, students had acquired intermediate-level expertise in these courses.
I hope you find this article to be very useful. You can sign up for our newsletter if you wish to get all BCA-related information. If you have any questions about this, please leave a comment.
Do you rank TU in the: Top Universities of Nepal