Cloud Computing is becoming the wish of every small and large company to store its data and updated files. Cloud computing services are now in trend and choosing a good cloud computing service is one of a great deal. The primitive way of storing the company's data is becoming too costlier so we should know the benefits of cloud computing and cloud computing services. It is important to know about cloud computing and its services, benefits, and cloud computing security, and some popular cloud computing companies.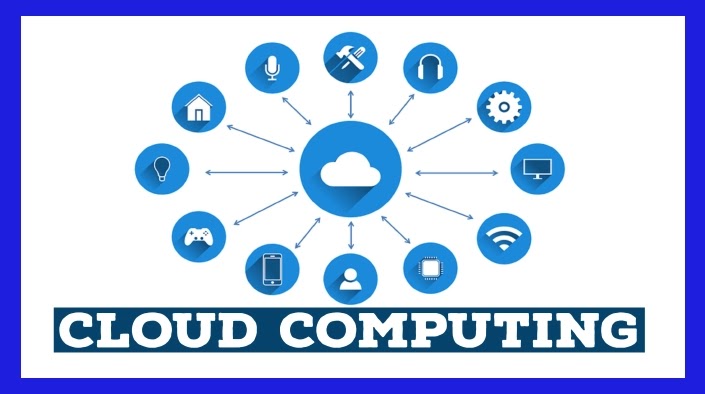 Defining Cloud Computing – What is Cloud Computing
Cloud computing is the distribution of computing services which includes servers, storage, databases, networking, software, analytics, and intelligence over the cloud ("the internet") to provide portability, faster access, responsive resources, and economies of scale. The definition of cloud computing mainly focuses on cloud storage computing services.
👉90% of Readers also Read : Top cheapest cloud storage 2022
How we choose top Cloud Computing Services Providing Companies
Those company who provides cloud storage servers, databases, networking, and other IT( informational technology ) services over the internet are Cloud Computing Services Provider. As cloud computing is becoming a very popular service so competition in this field is also increasing. It needs very deep research to find out the best cloud computing services providing companies form many popular and branded companies. Our team researched over 25 cloud computing companies who provide their services for many years and some of them are new and trending companies. To select only the best 5 cloud computing service providing companies among those was very difficult because of their varieties of services, pricing, and customer feedback. Common features to care for while selecting a good cloud computing company are fast uploading and downloading, storage limit, easy and strong admin management pannel, cost as per feature, instant support, easy billing and working interface, cloud computing security, etc.
Top cloud computing companies of word
1. Amazon Web Services (AWS)
Amazon's company computing services are at the top for its sheer dominance in many large areas. AWS is the choice of big IT companies and industries to small individual companies. It is supposed to be the largest IaaS (Infrastructure as a service) providing and also offering the most important set of tools with huge numbers of integrations. AWS from 2006 was competing with other popular companies but in 2016 it becomes successful to beat all the competitors and taking the lead till now. The main secret behind the success of AWS is increasing more and more services to the users. Primary services provided by AWS are cloud computing service, cloud & Content Delivery, Databases and Networking, Online store service, Simple Notification Service, VPC service, etc. Additional services like Mobile, Developers Tools, Management Tools, IoT, security, and enterprise apps. It also has high-level features like extensive admin control, auditing, encryption key creation/control/storage, monitoring, and logging.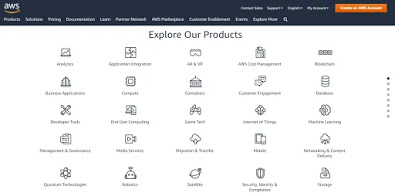 Pricing cannot be made fix because of the high range of choices and options. When you select all needed the packages that you need then you need to use a pricing calculator provided by amazon. The only complex with amazon cloud computation is price and packages are not fixed but they will offer the cheapest services than it's competitors. You can take help with the Amazon sales manager at any time you want. The most interesting part of their pricing that they are giving almost all services for 12 months or Unlimited time. For example, they are providing 1Million SNS for an unlimited time while 25 GB Database free for 12 months.
AWS Free Tier Details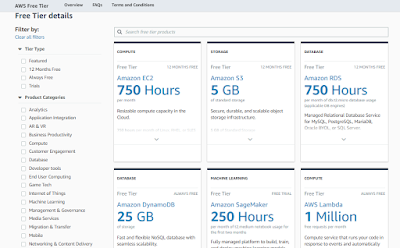 2. Kamatera Cloud services
Kamatera is one of the top wanted companies for cloud computing because of is a high-performance cloud infrastructure service. The cost is for its services is very low from its competitor. Since it is not very large like AWS but it can be accessible for everyone like individual, small and large companies for reliability. They have a good policy of canceling services at any time if the user does not like the services. Kamatera is only one cloud computing company that can provide cheap services for user satisfaction. Even users can pay money only for some hours and cancel their package. This company categorized its services into 4 types as cloud infrastructure, Managed Solution, Business solution, Managed Cloud. It does not have mush services as AWS but has a total of 28 services with affiliate and reseller services. 30 days of free trial in all services are also available here.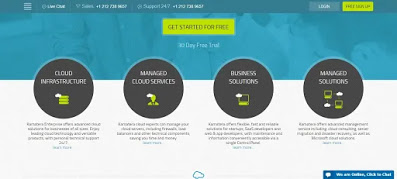 Free Trial for 30 Days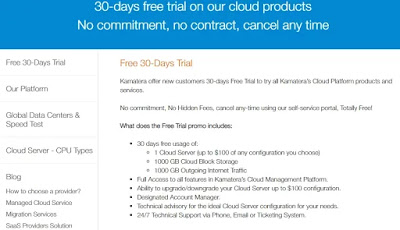 3.Linode
Linode is another successful cloud computing company that started giving services just after AWS and luckily gain a good marketing position because of its good customer care and varieties of cheap cloud computing services. This company providing hosting infrastructure to over 400,000 customers worldwide from 11 data centers in different parts of words.
Availability in different parts of the word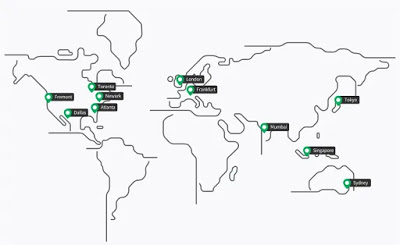 Linode is providing high-performance cloud computing services which include a powerful cloud server, high-speed computing services, advanced networking, developer tools, and some managed services. It is providing powerful computing services using Linode Kubernetes Engine for deploying and managing containerized applications and workloads. It provides maximum efficiency of resources that you are using. You will be provided a high dedicated CUP with high memory and GPU performance for computing jobs. There are three types of storage systems that are very easy to manage and access. Block storage, Object storage, and Backups are three types of storage systems with different features.
Linode All Products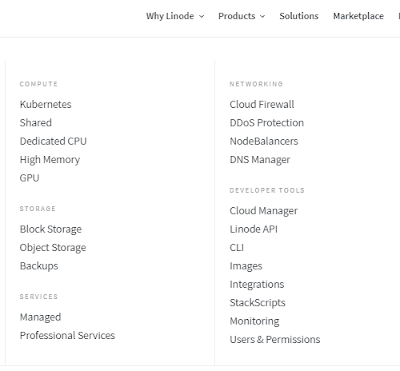 You can use a networking product that can secure your network, manage your traffic, and control your infrastructure. You will be provided a DNS manager, Cloud, DDoS Protection, and Node balancer. They offer you advanced programmatic management tools to control, integrate, and analyze your work. Linode also does not have fixed pricing as AWS and it also provides a pricing calculator to determine the amount of plan. It has many types of plans like Shared Plans, Dedicated CPU Plans, High Memory Plans, GPU Plans, etc. It has active customer service to help users to purchase packages. Products Pricing Pricing of Linode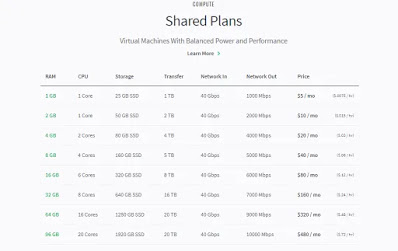 4. Vultr
Vultr is also one popular and user-friendly cloud computing service providing company. When you visit the Vultr site then you will think that it may be that cloud computing site you are searching for. It has a very user-friendly interface that makes it the user very easy to buy and collect details and compare.
Vultr Products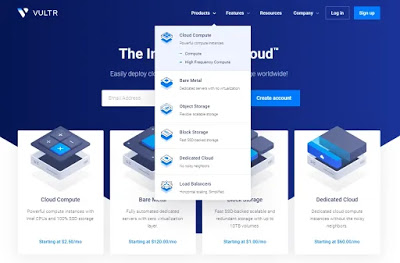 The infrastructure of the cloud is a service title that has other four subtitles named cloud to compute, Bare metal, Block storage, and Dedicated cloud. Cloud computing service provides powerful computing instances with Intel CPU's and 100% SSD storage. Bare Metals provides fully automated dedicated servers with zero virtualization layer. Blocked Storage is another powerful and fast cloud storage with 10TB SSD storage. The last one is dedicated storage which provides all facilities which never force you to share resources again. They also provide a load balancer which never gives the load to your all infrastructure and provides flexibility with API. It is increasing its service providing area and now available in 17 Globally locations. Fast SSD based cloud servers are available in most reachable locations to provide faster access. You can easily test the speed of these servers based on locations.  
Additional Services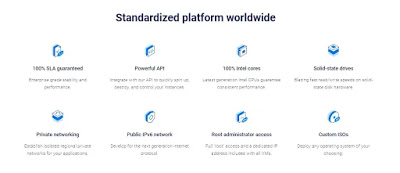 It is very 0easy to compare prices and they also have fix prices of their services easier to buy a package with a better understanding. It is a positive point that is not available in AWS and Linode. They are also providing an affordable package for users. Every time when you try to purchase a package then you will be notified of all features. They are providing add ons services to integrate with many applications and API.