On a shared server everyone shared the same resources like bandwidth, CPU, RAM and so on which reduces costs considerably. This is normally fine but if one's website suddenly starts getting huge traffic then it results in fewer resources to be shared among all the other users. This means that performance is affected for all other users on that shared server. For simple sites such as brochures styles sites, this is not really an issue but for companies that need to host business-critical applications, eCommerce solutions, or large more complex websites this loss of resources can have a serious impact on performance, productivity, and potential profitability. A more stable and resilient solution is required and the stable option is to use a dedicated server.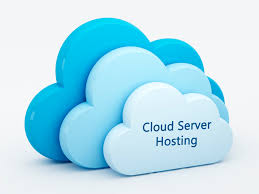 Purchasing a dedicated server is almost like buying a house. When you buy a house you purchase not just the building but its own block of land and all water, power, gas, rooms, and so on for the exclusive use of your house and no one else can use them the downside is that as the owner all upkeep and maintenance is your responsibility. When you purchase a dedicated server there are expensive upfront costs the plus though is that a dedicated server has its own hardware, power, operating system, and software. None of these are shared with other servers said no one can use your resources. This means that you have a very stable environment for your online business. One of the downsides of a dedicated server is that it is very expensive because you have to pay for all the hardware, software, and exclusively. 
You also have to be very sure of how big your business is going to be in the short and medium-term. If you fail to guess then you will either end up with an infrastructure that's unable to cope with demands or that is unnecessarily large. Unlike a house server hardware loses its value quickly so any capital gains you make on the hardware assume reduced and get the value back you need to fork out on new hardware. It means cash flow is forever stretched trying to keep up the demands of your hosting requirements.