For any national and international company, it is very important to protect themself from the attack of hackers and cyber-terrorist. These hackers can destroy their business completely within some minutes. So, it is very important for them to create a high level of security in their network infrastructure.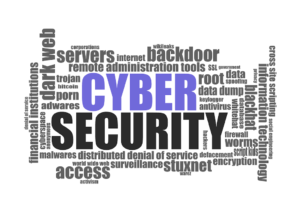 To maintain this high level of security some tools and software have been created like firewalls, endpoint security, anti-malware, etc. These are general security tools but some advanced tools are also present in the market like Gigamon Threatinsight. In this article, You will know
What is Gigamon Threatinsight
Gigamon Threatinsight is a network detection and response tool which is very active to reveal and detect the attacker's actions and behavior in our network. Gigamon Threatinsight is a high-velocity cloud-native NDR built by responders for responders.
Why network and response is so important
It is of course that you may think why network detection and response are so essential. Frontline security products do a critically important job of preventing lots of threats. But we know attackers are pretty good at evading these systems and can gain initial access. Once attackers do a great job of hiding and carrying out all the behaviors needed for their mission. Attackers can move freely within an organization after getting access to your network. They try to steal credentials, accessing systems, and also steal the company's intellectual property and data.
How Gigamon Threatinsight works
Since we get that general security tools cannot spot the attackers in the network so we need some advanced Security tools. Tools like Gigamon Threatinsight works by using NDRs. NDRs actually designed to sit behind the frontline tools to rapidly discover attacker's behavior revealing hidden and emerging threats. The three pillars of threat insight are equal visibility accelerated high fidelity behavior-based threat detections rapid and informed response.