Methods to protect Computer from virus
Viruses' main mission is to spread out and then get active. Some viruses just spread out and never activate. Viruses when spread out, they make copies of themselves. Computer viruses spread from one computer to another through E-mail, the Internet, a USB drive (pen drives), floppy disks, CD/DVD, and others through E-mail, Internet, USB drive, floppy disks, CD/DVD, and other storage devices. Computer viruses cause great harm to our computer system. Viruses irritate us while using a computer by slowing unexpected behavior in the computer. Annually, millions of dollars are lost throughout the world because of viruses.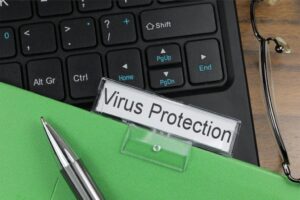 So, it is necessary to protect our computers from the virus, A there is a popular saying " prevention is better than cure". So we should follow the safety measures in order to protect our computer from viruses.
The following are the common preventive measures for computer viruses.
1. Install Anti-virus software from a well-known reputable company.
2. Scan your computer on regular basis.
3. Scan your USB and other devices before using them in your system.
4. Keep a backup of your personal and business data.
5. Don't give permission to unwanted software and programs in your system.
6. Don't open any email attachment files before scanning them.
7. Lock your computer with a strong password.
Some Popular Antivirus For you
1. Norton 360 ( Both for windows and android)
2. McAfee Total Protection ( Good For Mac)
3. Intego ( PC Antivirus)
4. Bitdefender Total Security ( Top Level Security)
5. TotalAV (Simple and Easy)
6. Avira Prime ( System Optimization)