Insurance saves us from financial risk and the company which works as risk management and compensation can be known as an insurance company. Insurance companies work to provide risk management to individuals, businesses, and institutional clients through agreement. Companies and individuals search for large and top insurance companies because of the coverage of risks.  Now, we will take a deep dive into the list of Top insurance companies of 2021.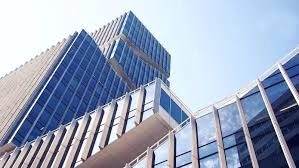 There are many types of insurance companies but they all have the same principle. Their main motto is that the insurer guarantees payment or reimbursement in the event of losses for the insured. You can find many insurance companies in your location having different policies and different rates. Insurance companies do not bear all the loss whether they make a policy to cover the range of loss. Large companies have to cover the maximum range of losses and provide affordable rates.
Insurance companies always offer policies to provide coverage for losses due to accidents, health, property, homeownership, professional liability, malpractice, travel, pet, renters, and casualty, among other areas.   The insurance company's comparison can be done according to trailing revenue. This list of insurance companies is limited to publicly traded in the US or Canada, either directly or through ADRs. Many companies outside the U.S. report profits semi-annually instead of quarterly. Due to this, the data semi-annually may be older than quarterly. The provided data is updated from time to time.  
Top insurance companies of 2020
1. Berkshire Hathway (BRK.A)
The largest insurance company Berkshire Hathaway is an American multinational conglomerate holding company. It's headquartered in Omaha, Nebraska, United States. It is one of the nation's premier insurance companies. It is also owning businesses in sectors such as rail transportation, utilities, energy, manufacturing, services, and retailing. This is a company that provides primary insurance, as well as reinsurance of property and damage. This company providing insurance services through other companies such as GEICO, Berkshire Hathaway Reinsurance Group, Berkshire Hathaway Primary Group, General Re, National Indemnity Company, and many others.   Comparison of Data of this company 
Revenue ( TTM): $237.2 Billion
Net income (TTM): $10.0 Billion
Market Cap: $475.7 Billion
1-Year Trailing total return: -4.9%
2. Ping (PNGAY)
Ping is an insurance company that provides main services like insurance, financial services, and banking. It is the first China joint-stock company that spread across the world. It has life insurance, property insurance, health insurance, and annuity insurance.
Comparision data of this company
Revenue (TTM):$144.8 Billion
Net Income (TTM): $18.7 Billion
Market Cap: $194.0 billion
1-Year Trailing Total Return: -7.5%
Exchange: OTC
3. AXA SA (AXAHY)
Another large company is AXA, which is one of the world's leading insurance companies. It is providing its services through many groups. It's a major business in property and casualty insurance, life insurance, savings, and asset management. It does its business globally through many groups.
Comparision data of this company
Revenue (TTM): $139.5 billion
Net Income (TTM): $4.3 billion
Market Cap: $48.2 billion
1-Year Trailing Total Return: -17.2%
Exchange: OTC
4. China Life Insurance
Chine life insurance Co.Ltd is one of the top insurance companies in the world which is a state-owned financial company. It is the leading company in the Chinese market and is known as an institutional investor. This company now has numerous subsidiaries spread across life insurance, pension plans, asset management, property and casualty, and investment holdings 
Comparison Data of this company
Revenue ( TTM): $105.6 Billion
Net Income (TTM): $8.4 billion
Market Cap: $64.9 billion
1-Year Trailing Total Return: -6.3%
Exchange: New York Stock Exchange
5. Allianz SE ( ALIZY)
Allianz is a leading global insurance company. It provides financial services like providing products and services to m insurance to asset management. It's an insurance policy that des compensation to health and life insurance to corporate and individual customers.
Comparision data of this company
Revenue (TTM): $101.2 billion
Net Income (TTM): $8.2 billion
Market Cap: $85.9 billion
1-Year Trailing Total Return: -13.4%
Exchange: OTC